Coronavirus (COVID-19) Information
We hope you and your family/friends have continued to stay safe and healthy.
As of Monday, June 1st. Marcy, Agnes, and Giselle are back to regular schedules and are looking forward to helping you with your permanent hair removal goals once again. You can reach us at (847) 509-0108 to make your appointments.
Please make sure to enter the building with your mask on. We have taken all the necessary precautions to keep you safe and politely request you review our newly implemented procedures below so we can all stay safe together. If you are experiencing any cold or flu like symptoms please reschedule your appointment.
Lastly, all patients must fill out our precautionary Coronavirus Liability Release Form. Please have this printed, filled out, and signed before your appointment.
Download Coronavirus Liability Release Form
Current Operating Procedures:
We are limiting the number of clients we see in a day. This will give us more time between clients, allowing previous clients time to exit and giving us time to disinfect the room with EPA disinfectant. 
Please arrive early for your appointment and wait in your car. We will call you on your cell when we are ready for you.
We are asking every client before entering the building if they have any cold or related symptoms and to confirm they are temperature free before entering the building. 
We are continuing to secure as much PPE that is needed to safely and securely keep our doors open.
In addition to our usual routine of washing hands and wearing gloves, we are wearing appropriate masks, face shields, and disposable gowns. 
As always we will be using sterile probes and tweezers for each client.
Items we know we can count on you to do as well:
Please have your check or form of payment ready for a quick exit.
After your appointment, if you wish to schedule additional appointments or inquire about upcoming appointments, please return to your car and call us. We will be waiting for your call. Or inform us you'll be calling at a later time.
Thank you for your continued patience and understanding. We are looking forward to seeing you and helping you with your permanent hair removal goals. If you have any questions or If there is anything else we can do to make your visit more comfortable, please let us know.
What Clients Have to Say...
Best electrolysis on the North Shore.

Marcy is the best. I was really scared to start electrolysis and Marcy has made it easy and painless.

Everywhere I go, I am constantly complimented on my eyebrows.

I asked a good friend about her perfectly shaped eyebrows; she directed me to A Permanent Effect.

I wish I'd done this YEARS Ago! Don't put it off any longer!!!

Electrolysis is the best thing in the world… and so is Marcy's ability to remove hair quickly!! She's fast, accommodating and precise.

Marcy is very calming and relaxing and has a skill that only comes from natural talent.
New Patient Special
Buy 1, Get 1 Free.
New clients buy one appointment of 15, 30, or 60 minutes and get one appointment of the same value FREE! Also apply's to returning customer's starting new areas.
Download Coupon
Free Consultation
Have Questions?
Call (847) 509-0108 today to schedule your free consultation or
Schedule Online
About Marcy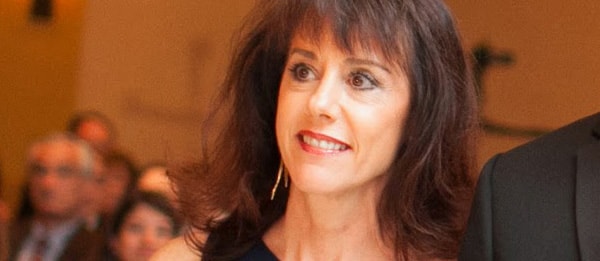 Licensed Electrologist In the State of Illinois
Graduated From The Electrolysis Institute of Illinois in 1993
Over 21 years of experience!
Specialize in eyebrow shaping
Serving The Chicagoland Area
Learn More